Happy to be India's International Bank

---
Proud to serve over:
153 million customers

Across 17 countries

Since
1908
Our Parent Bank:
Bank of Baroda has its corporate Head Quarters in Mumbai. Present day Bank of Baroda is the successor of the erstwhile "The Bank of Baroda Limited", founded in 1908 in a small town – Baroda by the great visionary, the Late Maharaja of Baroda – Sir Sayajirao Gaekwad III. From its humble beginnings, the Bank has grown over the years, to emerge as an Indian Financial Powerhouse. It has a network of over 8178 branches in India .
has been a long and eventful journey of more than a century, Bank of Baroda in India The parent Bank has International presence in 94 overseas offices spanning 17 countries. In addition Bank of Baroda has one Joint Venture in Malasiya and one associate bank in Zambia.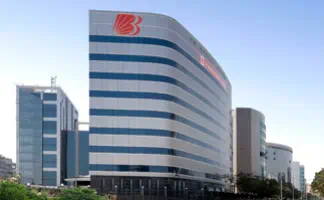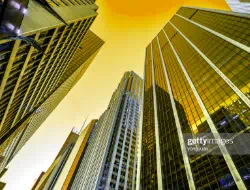 Our Mission
Statement
To be a top ranking National Bank of International Standards committed to augmenting stake holders' value through concern, care and competence.
Bank's logo: The Baroda Sun
The Bank's logo is a unique representation of a universal symbol. It comprises dual 'B' letterforms that hold the rays of the rising sun. It is called the Baroda Sun.
The sun is an excellent representation of what the Bank stands for. It is the single most powerful source of light and energy. Its far-reaching rays dispel darkness to illuminate everything they touch.
Bank of Baroda seeks to be the source that will help all stakeholders realize their goals. To customers, the Bank seeks to be a one stop, reliable partner who will help them address different financial needs. The Bank offers rewarding careers to employees. The bank endeavors to deliver maximum return on investment to investors and business partners.
The single color, compelling Vermillion palette has been carefully chosen, for its distinctiveness as it stands for hope and energy.
The Bank also recognizes that it is characterized by diversity. The network of branches across the globe spans geographical and cultural boundaries and rural-urban divides. The Bank's customers come from a wide spectrum of industries and backgrounds. The Baroda Sun is a fitting face for the brand because it is a universal symbol of dynamism and optimism.
Click here to view the General Disclosure Statement.
For any further information, kindly contact us.